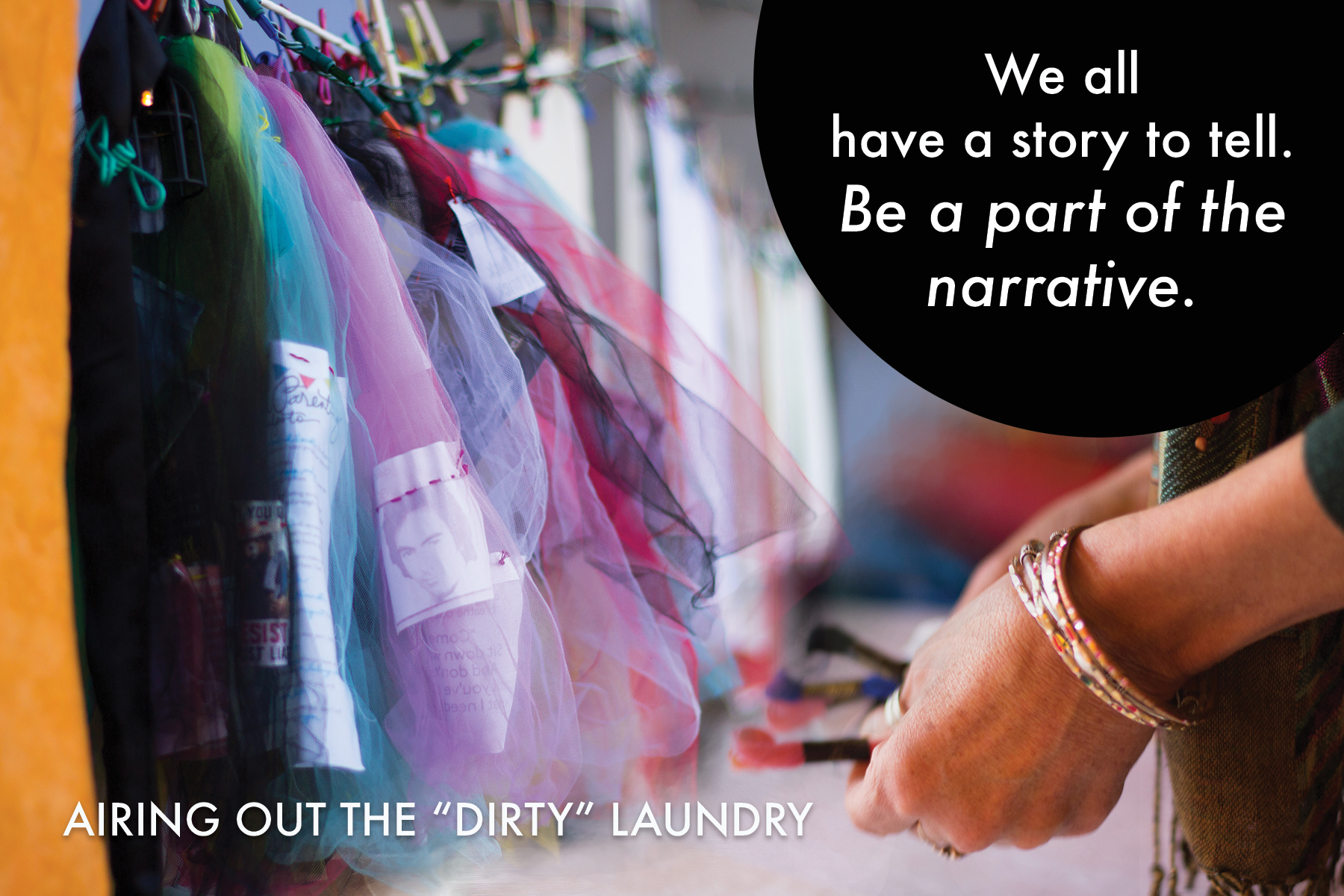 Airing Out the "Dirty" Laundry is…
an ongoing community art movement that invites participation in two distinct, but connected ways.
Women* are invited to create pieces of visual storytelling that share and reveal stories of strength, hope, unity, and resistance of oppression, injustice, and exclusion.
These stories are collected and then joined together on laundry clotheslines in installations throughout our community.
Each story has a top layer that flows freely and is meant to be lifted as an invitation to the viewer to engage in and reveal the story underneath.
Let's continue joining our voices together and engaging our communities in dialogue about equity and social justice.
* cis women, trans women, women identifying, and non binary people
Photos by Erin Brighton
Postcard graphic design by Karen Spears